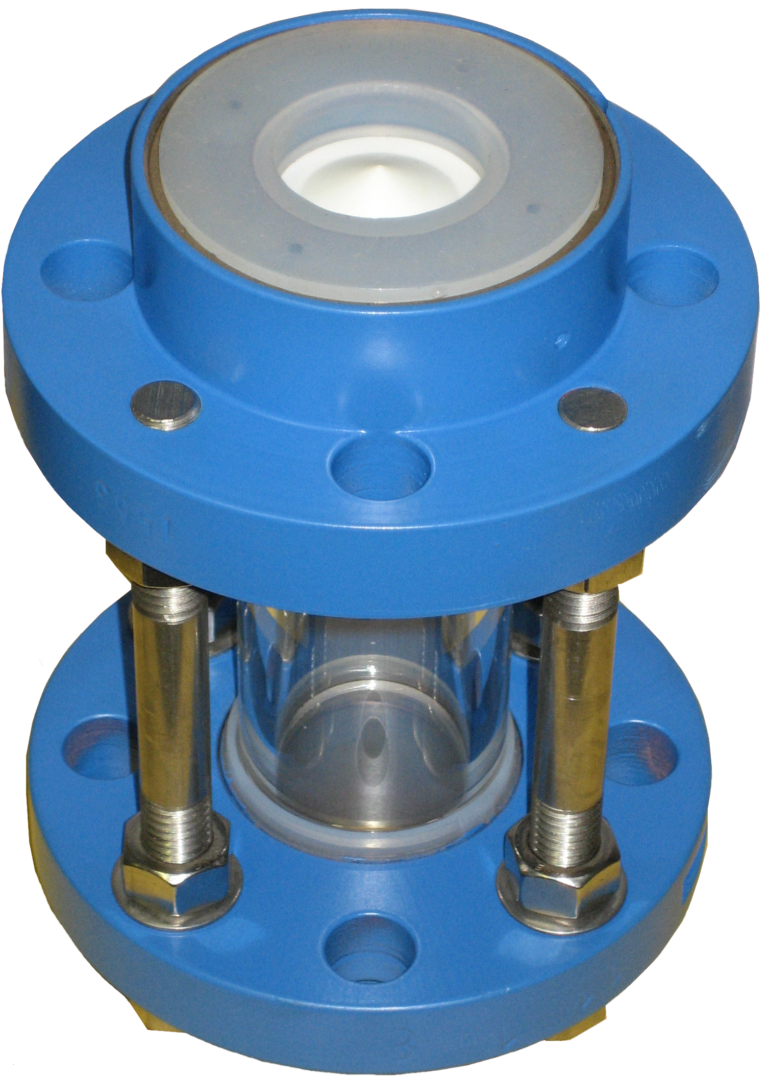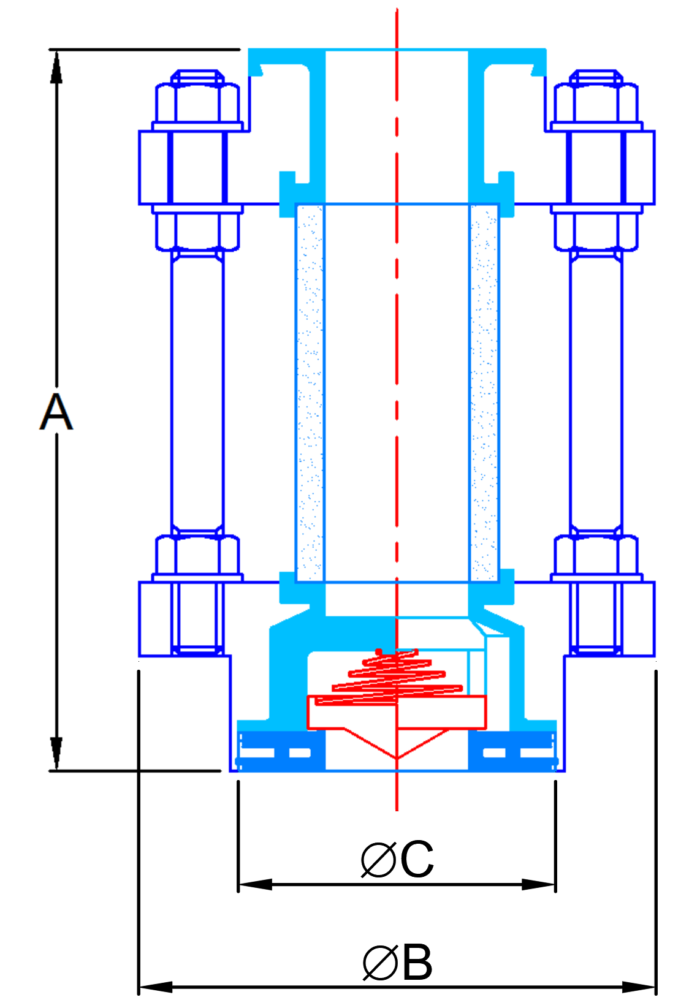 Combined Tubular / Poppet Check Valve
The SPCV has the benefit of the CTSG;s tubular sight glass with 360° process viewing, and an integral poppet check valve, with the design saving on both space and cost, and helping with joint reduction in the process plant. The SPCV has a viewing section made with a borosilicate glass heavy wall, and has PFA lined carbon steel flanges that house a non-return valve. A robust stainless steel tie road cage supports the class, while the poppet check valve has a glass filled PTFE poppet and a Hastelloy spring.
The design combines the benefits of the WPCV with a floating poppet, and the machined PFA seat for effective sealing. The tie rods on the SPCV can be easily adjusted, with no need to remove them from the pipeline, and they can be fitted equally as well in horizontal or vertical applications. All wetted parts are PTFE, PFA, Hastelloy and Borosilicate Glass.
To Suit ASME 150 Flanged Piping Systems.
Dimensions
To Suit Pipework
Face – Face
Flange ø
Raised Face ø
Weight
Glass
Inches
Dim. A In.
Dim. B In.
Dim. C In.
Lbs
øIn.
Wall In.
1
6.0
4.33
2.01
8.36
1.18
0.18
1 1/2
7.0
4.92
2.87
11.44
1.97
0.28
2
8.0
5.91
3.62
16.94
2.36
0.35
3
9.5
7.48
5.00
29.70
3.54
0.35
4
11.5
9.06
6.18
41.36
4.72
0.35
Flanges can also be supplied in PFA lined stainless steel, we can supply the SPCV in special lengths if required.