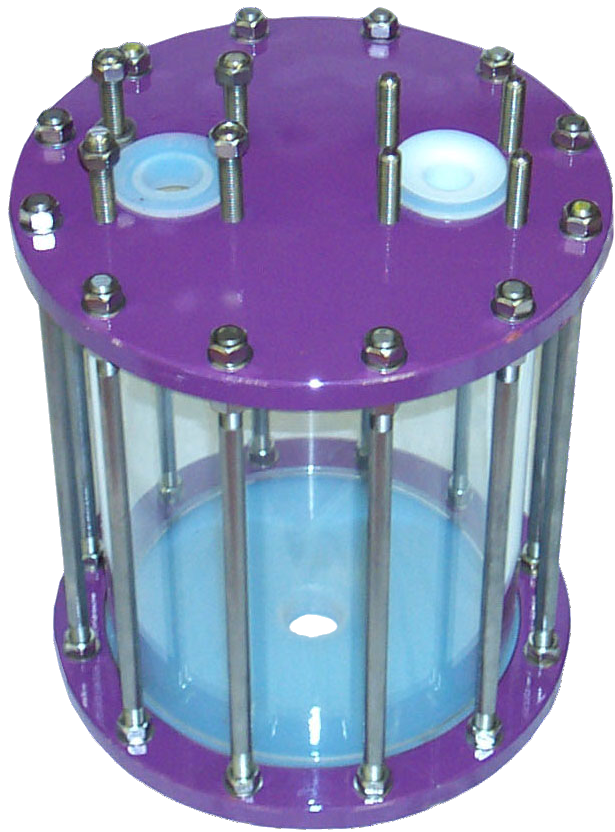 Azeotropic Separation Sight Glasses
CRP has designed and supplied many different types of special sight glasses:
We can supply tubular sight glass types with the same stainless steel tie rod cage.
Heavy wall borosilicate glass as our range of CTSG sight glasses but with specially manufactured flange ends to suit customer connection requirements.
To suit corrosive processes or unlined stainless steel as required, the flange ends can be supplied with PFA liner.
Internal like entry pipes can be fitted to help with liquid separation. Diameter up to 14″ NB are possible with overall lengths to 59″.