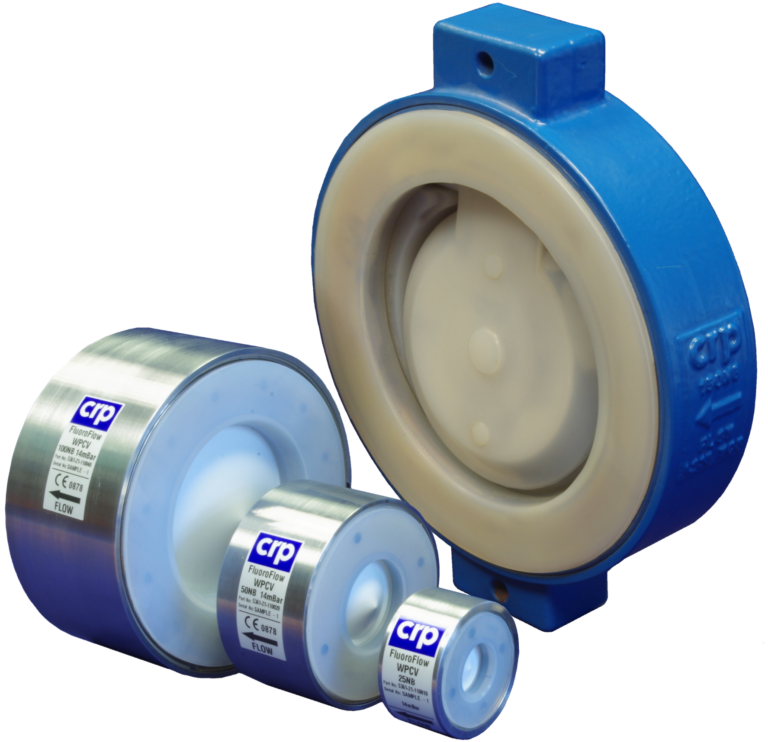 Check Valves
When it comes to check valves there are two options at CRP.
First off, we supply the Atomac range of ball and check valves. We also manufacture our own range of extremely robust, lined steel, FluoroFlow spring assisted, poppet check and swing check valves.
The size range spans from ½"NB to 16"NB so we are likely to have a PFA lined check valve in our range to suit your requirement. We also offer combination sightglass / check valves for specialist applications.
The PFA moulded linings within all of our valves ensures compatibility with the most corrosive and toxic chemicals. They are all suitable for use up to 392°F.
Our non-return valves have many uses within process lines, typically to:
maintain static head on pump discharges
prevent product batch contamination
provide simple nitrogen blanket control
We are confident we will have a valve suitable for your application.