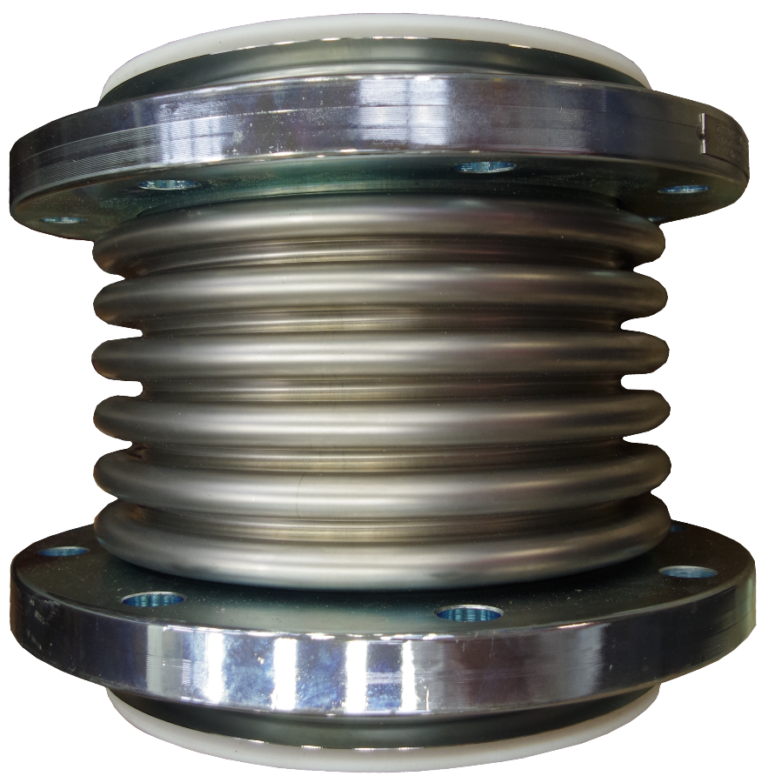 Armored PTFE Bellows
Manufactured from virgin HiPerFlon® PTFE and combined with a multi-layered austenitic stainless steel or Hastelloy shell, Armored FluoroFlow FFAB PTFE Bellows provide high pressure performance outside the range of conventional PTFE bellows.
This range is designed to the EJMA international standard, and their metallic outer casings provide higher pressure ratings surpassing the standard PTFE FFB bellows.
However, there are always compromises to make and these bellows tend to have less allowable movement than their FFB counterparts. Where piping systems are conveying highly corrosive chemicals at high pressures and temperatures then the FFAB armored bellows should be your first choice of expansion joint.
The PTFE and the steel shell are convoluted simultaneously to provide a uniform PTFE wall thickness throughout the product. This is a result of the manufacturing technique.
Typically supplied without tie rods, but they can be provided upon request.
The high pressure rating of up to 362 PSI allows these bellows to be supplied with ASME B16.5 Class 300 or DIN PN40 flanges. Even at 392° F the bellows can be used at 275 PSI!
The standard size range is 1.1/2" up to 20"  nominal bore.
For further information please download a copy of our brochure.