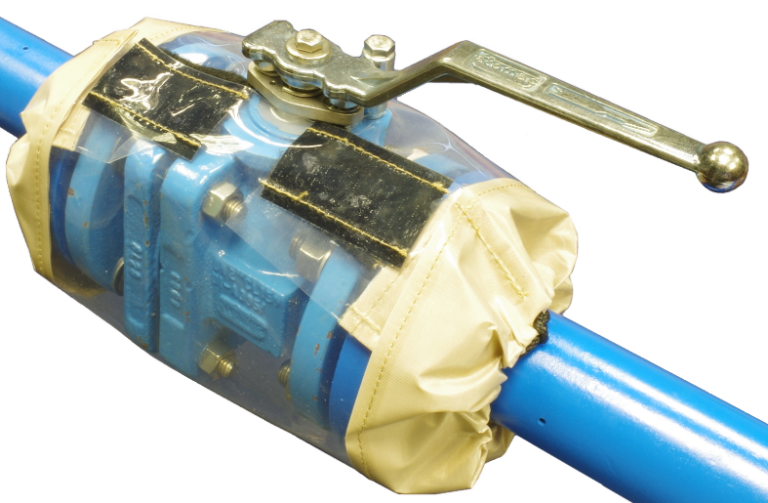 Valve Shields
Valves often require additional shielding as they are made up of 2 or 3 joining sections which means even more potential for sealing joint failures.
We stock shields for the common sizes of Atomac ball valves. These are similar to the flange shields we carry, but designed to suit valve handles. They are easily fitted around the valve and shield both the flange joints as well as the central body joint.
Are shields are available to help prevent spray out from failing joints for nearly all types of valves with flanged, threaded, camlock connections etc.
Globe valves are typically shielded with 2 piece shields, one for the stem section and one for the body.
If you are protecting the flange joints on your process plant, we recommend you properly shield the valves too.