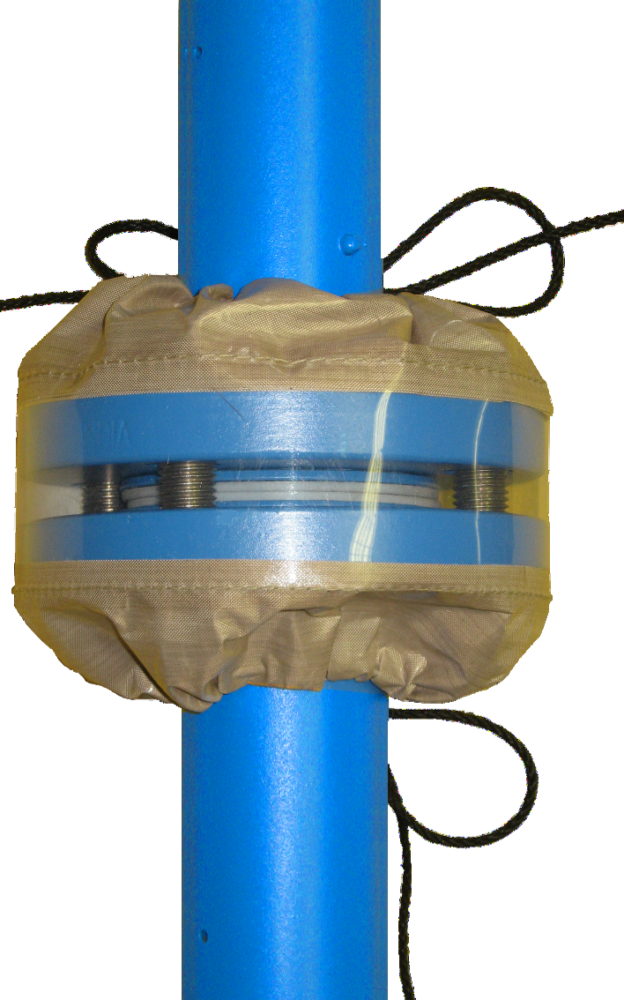 Clear Teflon Flange Shields
Protection for Personnel and Plant
Are you looking to reduce down times and injuries?
Flange Safety Shields provide protection to personnel from uncontrolled spray out from leaking flange joints. The flange shield controls the leak whilst containing and limiting the contact with personnel and surrounding plant equipment.
CRP's PTFE lined piping products are mainly used to convey very corrosive and toxic chemicals, CRP recommends that each flange joint has a flange guard fitted.
Compliance with safety regulations
There are many safety regulations, such as COMAH and COSHH, that stipulate that companies take all necessary measures to prevent major accidents involving dangerous substances.
CRP recommends that Spray Guards are considered when reviewing site safety.
The same can be said for more benign processes, too. We would recommend they are fitted where pipe runs are adjacent to walk ways or to overhead gantries, loading and unloading areas, tanker bays and similar settings.
Fully sewn construction
The safety shields are manufactured from heavy duty 3 ply PTFE coated glass fibre fabric with ties from PTFE coated glass fibre cord. Unlike many other designs the integral inspection window material is a fluoropolymer and suitable for use on piping systems operating up to 392° F.
The material is rip proof, UV and weather resistant.
One size of spray shield guard will fit a range of flange configurations including Van Stone and welded flange configurations.
Easy to install
Wrapped around the periphery of the flange then held in place with velcro fasteners, flange guards are very easy to install.
Then, one simply ensures the tie cords are pulled tight to provide a snug fit to the pipe and tied with a reef knot. The loose ends should not be cut but tucked in so that the guard can be reused in the future.
We stock flange shields for ASME 150 flanges for all popular sizes from 1/2″NB  to 12″NB.
We can supply shields for much larger flanges upon request.
Wide variety of options available with CRP
We can supply different designs of shield, with or without inspection windows, drains, litmus paper indicators to show visual change in case of any acid leakage etc. They are also available in different materials like polypropylene shields, PVC safety shields etc.
For guidance on proper installation, please click here.