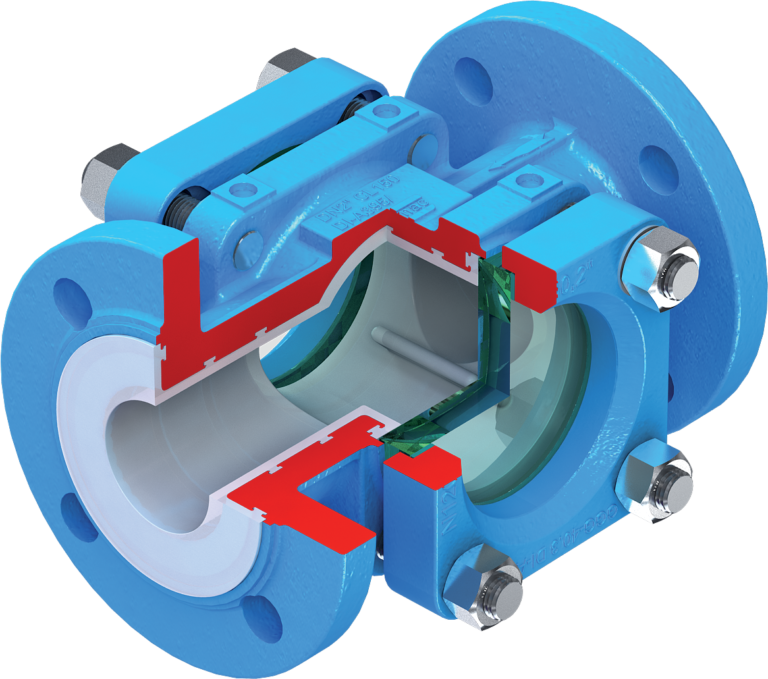 Bullseye Sight Glasses
We supply the Atomac range of Bulls Eye sight glasses here at CRP. They are very robust with toughened Borosilicate Glass windows up to 1″ thick, depending on size to DIN7080 providing pressure performance up to 275  PSI.
With a PFA lined ductile iron body and the liner locked in place with T shaped grooves machined into the casting, integrity is provided even at elevated temperatures.
The choice of PFA and Borosilicate Glass materials are selected to suit highly corrosive processes and ensure long service life and reliability for our customers.
Along with the standard inline sight glass we also offer 3 way (tee) and 4 way (cross) designs.