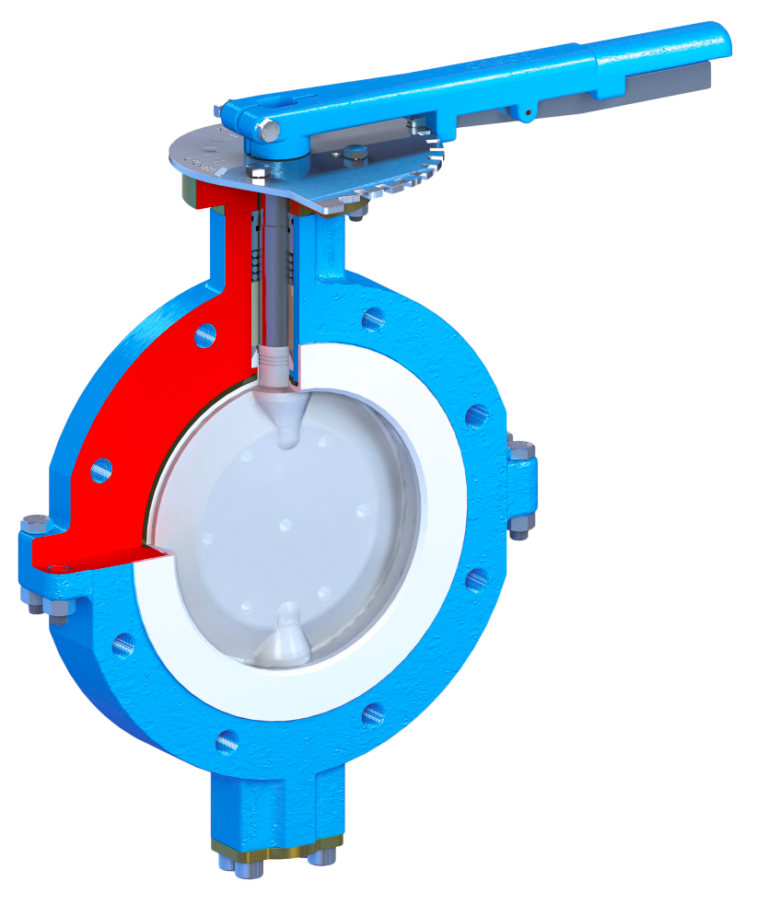 Butterfly Valves
Very robust to provide long trouble free operation, the Durco BTV2000 range of PFA / PTFE lined butterfly valves are manufactured by Flowserve who were the first company to introduce fluoropolymer lined butterfly valves to our customers.
The body liner is manufactured from a solid billet of PTFE which is machined to shape, and all wetted parts are PTFE / PFA offering outstanding corrosion resistance suitable for use, for example with sulphuric or hydrochloric acids.
The valve can be chosen with:
a wafer pattern body
a lugged body with threaded bolt holes
a long pattern body to prevent disc fouling on heavy wall lined piping.
Installation, Maintenance and General Guidance PDF