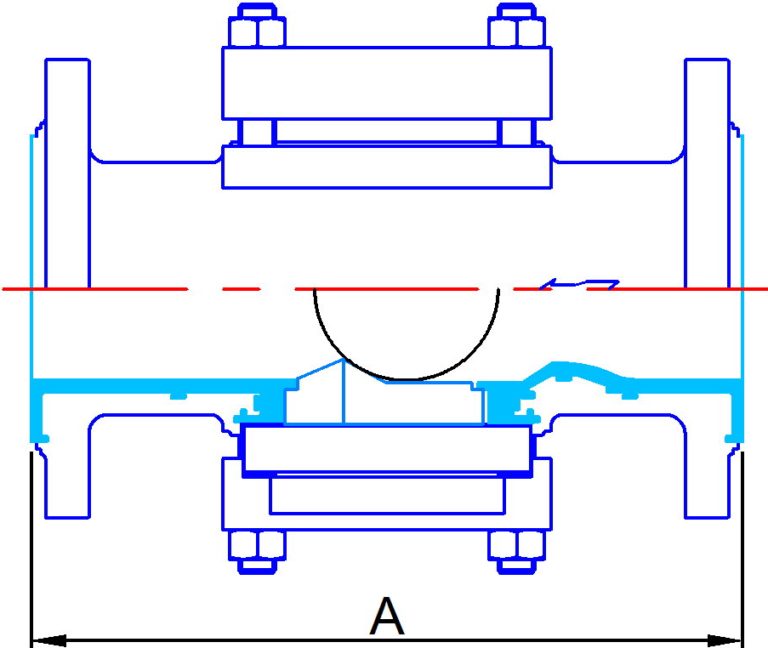 Combined Bulls Eye / Ball Check Valve
Combining a PFA lined ductile iron Bullseye sight glass with a solid PTFE ball check valve, the ARV/SG has the advantages of not needing a large installation space, and being a cost-effective solution. It also provides a visual indication of the check valve's functioning. It's designed safely for conveying highly corrosive acids such as nitric or chromic, with all wetted parts being PFA, PTFE and Borosilicate glass to DIN7080. It is suitable for use in both horizontal and vertical pipelines.
Installation, Maintenance and General Guidance PDF
Dimensions To Suit ASME 150 Flanged Piping Systems.
| | |
| --- | --- |
| To suit pipework NB | Face – Face A |
| Inches | Inches |
| 1″ | 6.0 |
| 1.1/2″ | 7.0 |
| 2″ | 8.0 |
| 3″ | 9.5 |
| 4″ | 11.5 |